ABC/J Research Award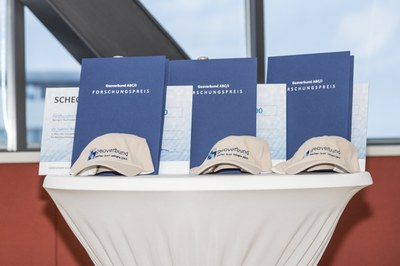 The promotion of young scientists is particularly close to the heart of the Geoverbund ABC/J: that is why it has been awarding the ABC/J Research Award for Young Researchers for outstanding, innovative and interdisciplinary research work in the field of geosciences every year since 2011. The main prize is endowed with 1,000 euros, further prizes are awarded for second (750 euros) and third place (500 euros).
The object of the competition is research activity on a geoscientific or geographical topic. This can be demonstrated either by a dissertation or by one or more publications in SCI- or SCIE-listed peer-reviewed journals. If several publications are submitted as a competition entry, the connection in terms of content must be explained in a jacket document. Furthermore, in the case of co-authored publications, the applicant's own share in the research performance must be explained. Contributions that have already been submitted to a previous call for proposals are excluded from participation.
How are the prizes awarded?
Last Modified: 28.11.2023